Personality Quiz
Take the BunnyNature Quiz to find out with bunny you are most like!
It's a beautiful spring day. Where are you?
You are invited to go on a camping trip where you could hike and enjoy the great outdoors. What do you do?
You have just been notified you won a trip around the world! You have to fill a form out noting your preferences for location and travel accommodations. How do you respond?
You enroll in college and have to select from the following majors. What do you choose?
A car begins to weave recklessly in and out of traffic to try and get ahead of everyone else. Which driver are you?
A strong thunder storm rages outside, where are you?
It's time for a midnight snack, what do you do?
You've been invited to a party and when you arrive you survey a buffet with delectible foods. What do you do next?
You go to an amusement park. What do you ride?
What do you dream about when you sleep?
Bunny Personality Quiz
Ms. Bunny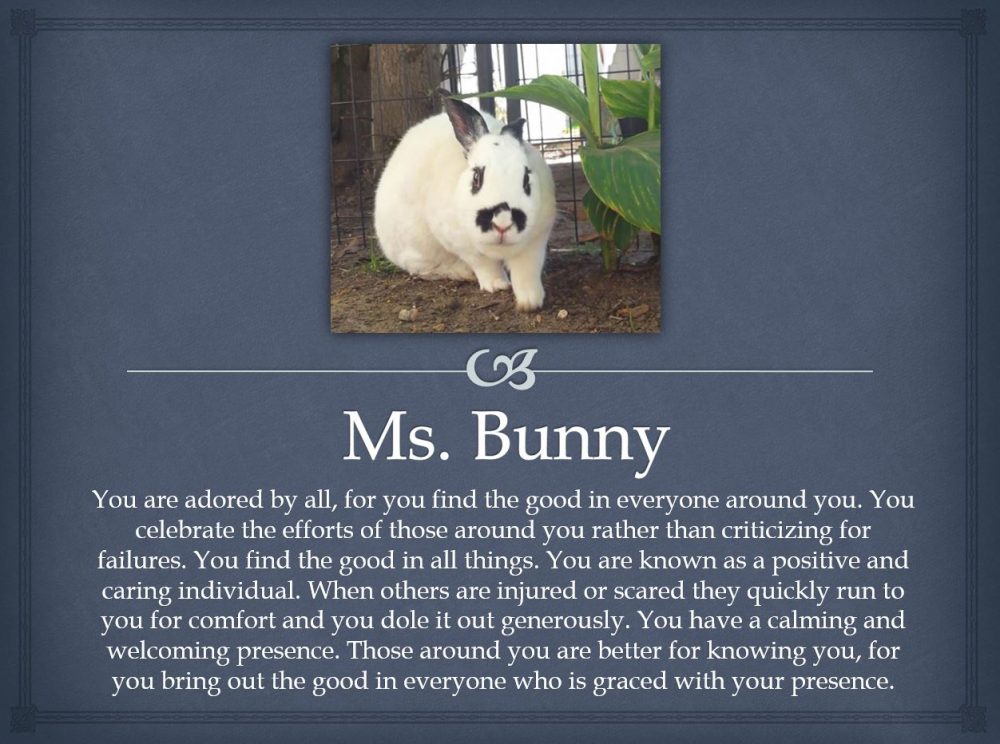 You are most like Ms. Bunny!
Toops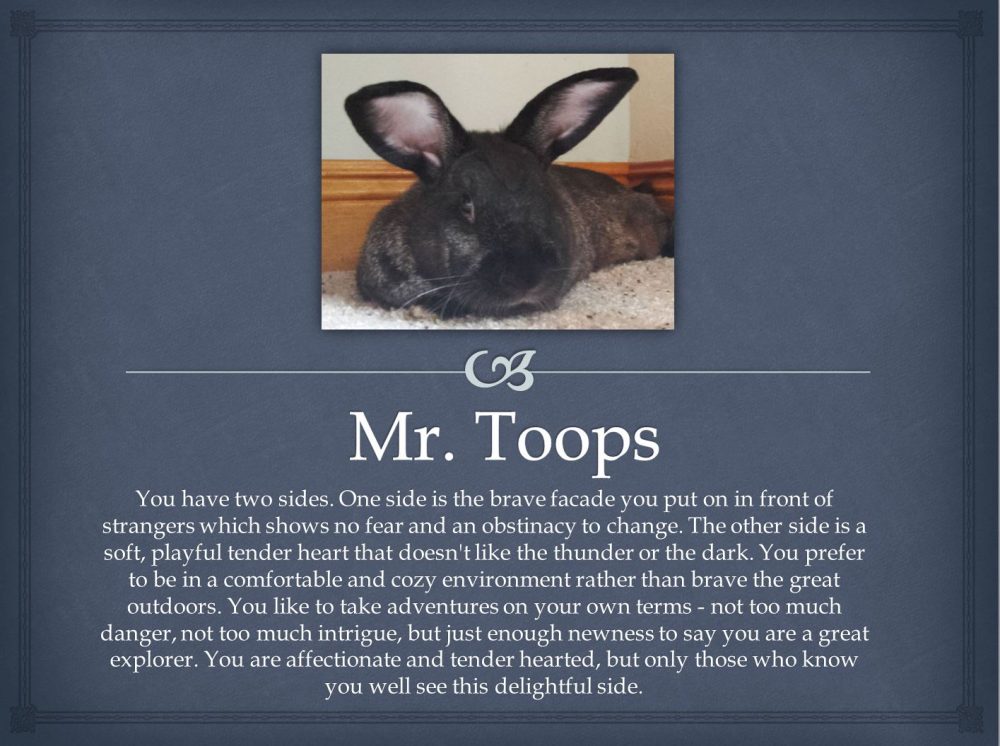 You are most like Mr. Toops!
Jasper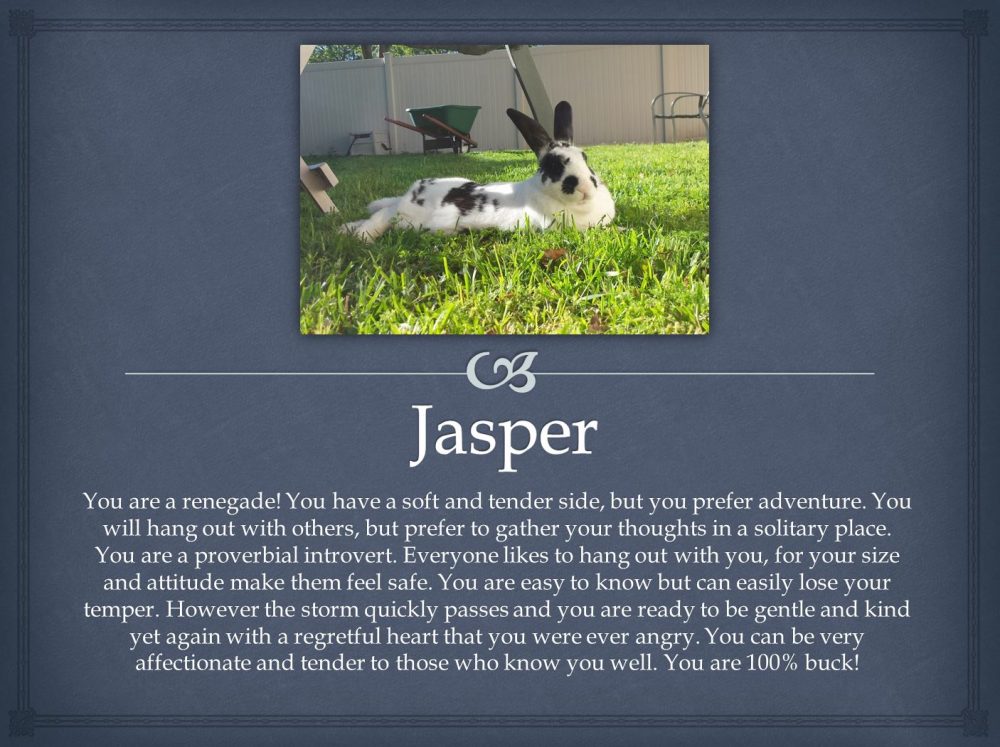 You are most like Jasper!
Lillie Belle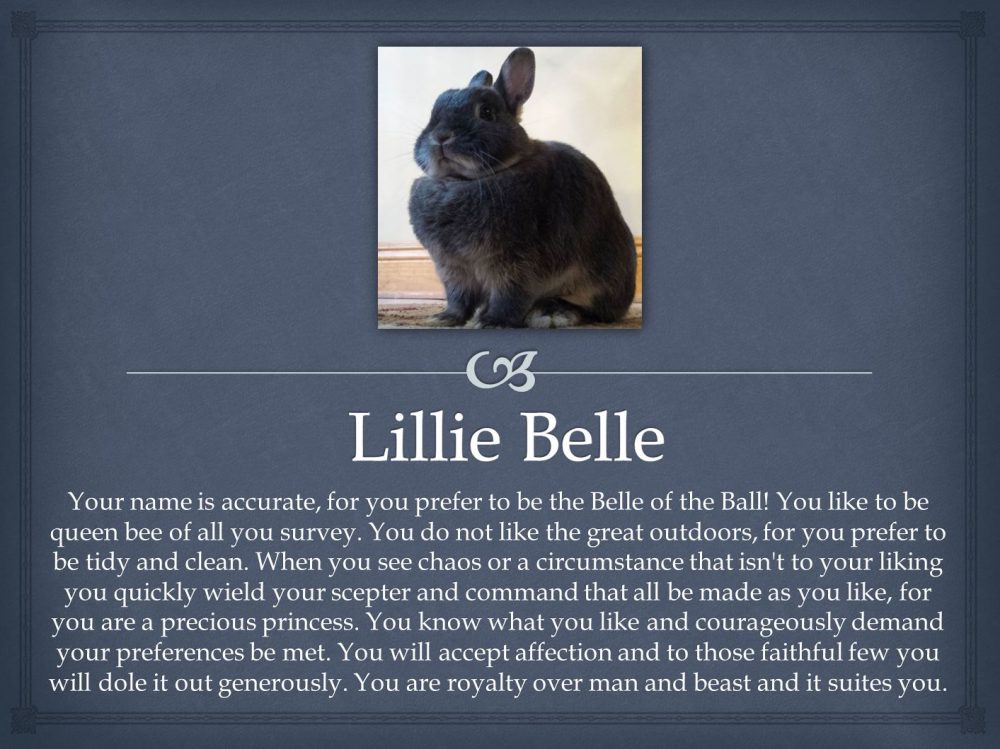 You are most like Lillie Belle!
Cassey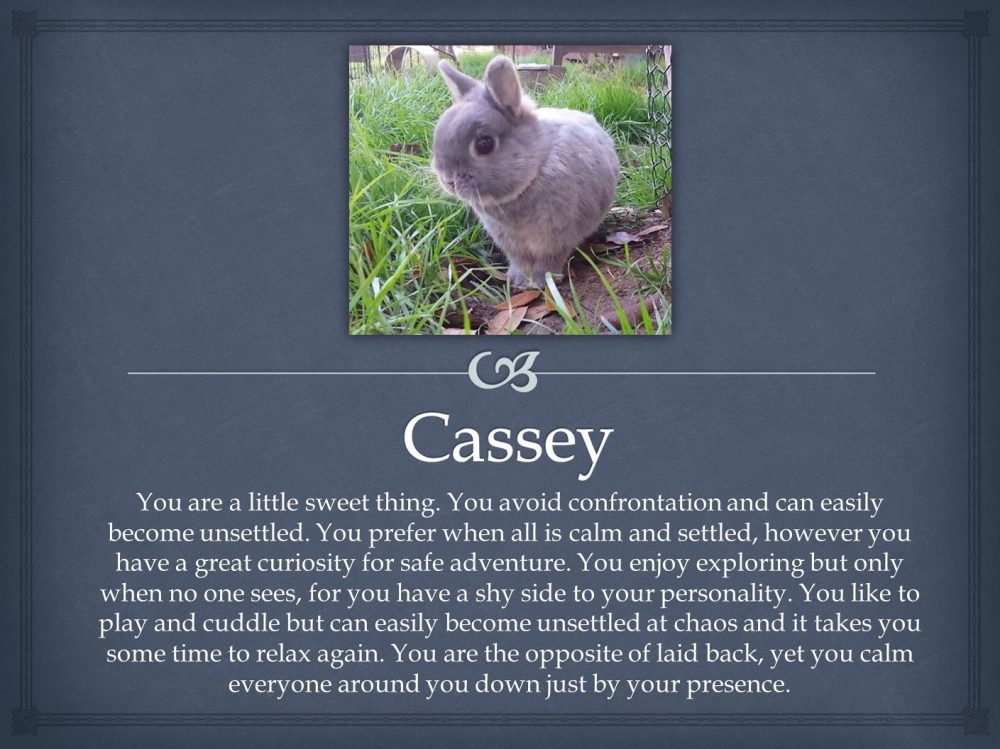 You are most like Cassey!
Gray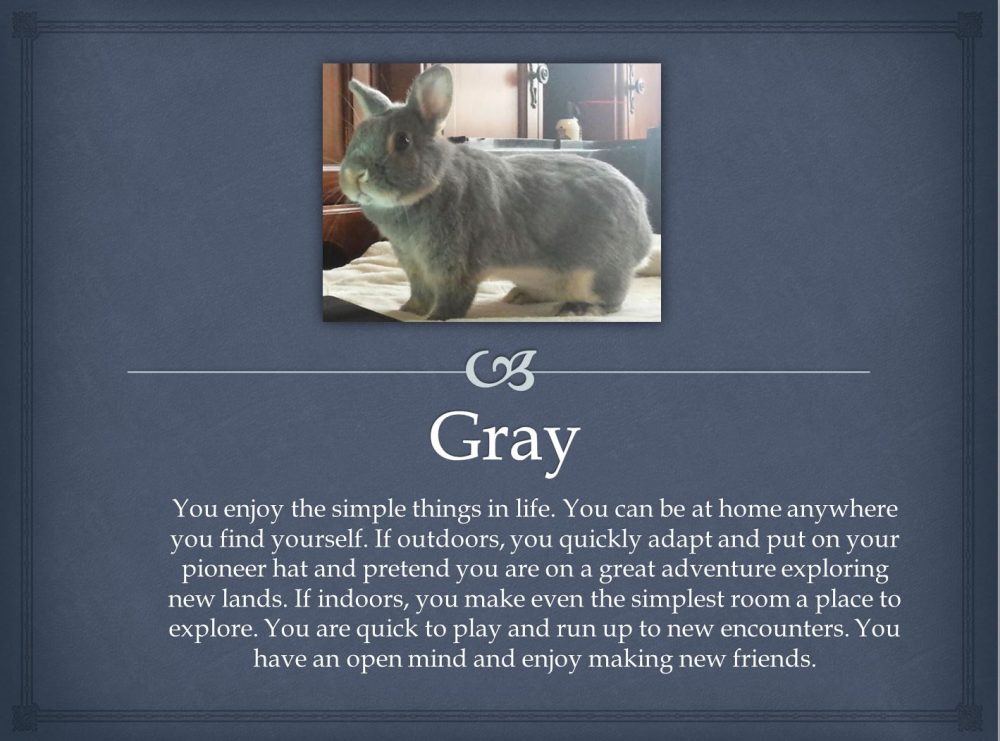 You and Gray are very alike!
Kerrots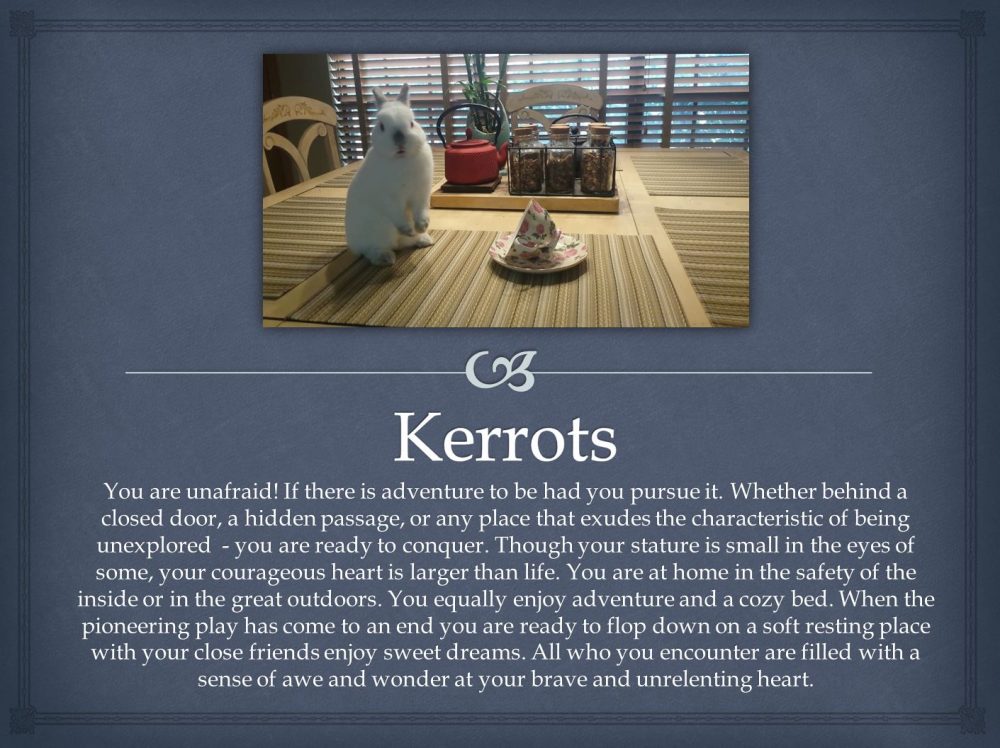 You are most like Kerrots!